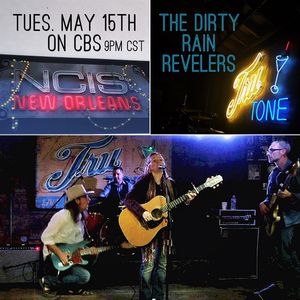 Lots happening for The DRR this spring/summer!
We just finished filming two scenes with NCIS: New Orleans (Airs Tuesdays on CBS). 
It was an absolute pleasure working with the whole crew; nothing but nice things to be said for these hard-working folks!!!
The episode we're in airs TUESDAY, MAY 15TH ON CBS (8PM CST)  Look for Tom Arnold too!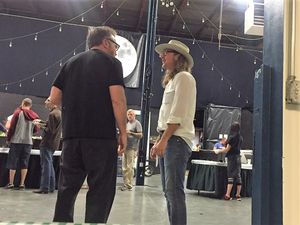 The two songs we performed on the show - I've Seen and Pick Out Your Own Cloud - will also be on our upcoming duo record (in the process of recording now!)  Look for updates on that release as well.
T-shirt designs being germinated by the soulful, heart-centered NOLA artist, Monica Kelly. 
We're the midst of planning our summer tour up the the Northwest!  It will be our 4th summer going through New Mexico; this time we're adding on, traveling through CO/WY/SD/MT/WA/OR....and back.
Check the calendar for upcoming events...if it's a house concert, message us for details; if you'd like to host a house concert, message us and we'll connect and organize.  
Summer 2018 - Southwest Tour!  New Mexico, Colorado and the West! Message us if you'd like us to come over and play at your party/yard concert/event!