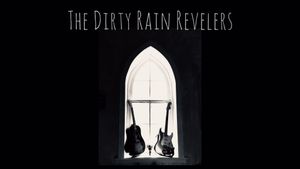 Hey Folks! 
We're back home in New Orleans and have several shows coming up this month!   Tour time and down time on the tour was 
nourishing and rejuvenating. 
Always happy to be back home, and incredibly grateful to everyone who supported and shared with us along the 5K+ mile journey! 
Amidst the heartache that is overflowing in this world, it is a gift to be able to share some light and upliftment through music. 
New Orleans, Arnaudville, LA and Pensacola!  
Thur 8/15 8:30pm: Portside Lounge 
3000 Dryades, NOLA 
with Bogue Chitto Band!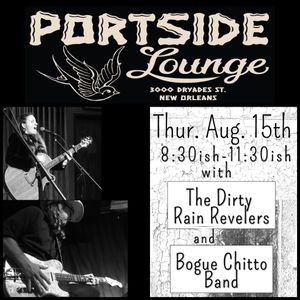 Fri 8/16 7-9pm: Bayou Teche Brewing 
Arnaudville, LA 
Sun 8/18 2-6pm: Pensacola Bay Brewery 
Pensacola, FL 
Fri 8/23 10pm: Banks St. Bar 
4401 Banks St. New Orleans, LA 
Sat 8/24 10am-1pm: Mandeville Farmers Market 
Mandeville Trailhead, LA 
Fri 8/30 8-10:30pm: Checkpoint Charlie's 
501 Esplanade Ave. New Orleans, LA 
Full listings and show details here
Thanks so much y'all!!! 
xoxo M&M 
The Dirty Rain Revelers