Hey friends and family, 
A long overdue update here; as autumn leaves fall, seeds are being planted as well.  These newsletters would ordinarily be a monthly note, but the months keep flying by quickly, and much of the plans we make end up changing.  We're taking life one day at a time, as always. 
We've enjoyed some consistency through all of this in the form of working on our house, making it our own, and exploring more of the Shoals.  There are some really gorgeous nature spots in the surrounding areas.  We've been making new friends here as well, and connecting with our new community.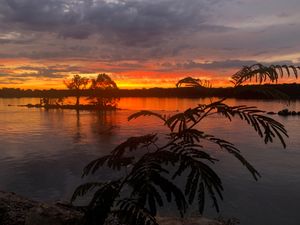 Matthew has been back to work on his Meditation Blues project, and has logged many pre-dawn hours of instrumental music recording.  Some of you may remember his instrumental Facebook livestreams back in 2020.  These sounds may show up as a digital release as well. 
Some fun things on the horizon though - 
We had a really fun day in a local studio, Bless Yr Heart, recording a special instrumental tune, by request.  We're hopeful to make that a digital release in late 2021. 
We've set up our home studio as well and have unpacked our recordings that we began in New Orleans last summer!  We're beginning to make notes on what comes next there and deciding how we want to share those tunes as well.  We're also looking into possible print-on-demand merch options...we'd love your input on what kinds of merch items you'd like to see - mugs/tees/hats etc...we do eventually want to have vinyl as an option, but aren't rushing into that at the moment. 
As far as upcoming shows, we're adding and subtracting as the terrain shifts; we're keeping our web calendar up to date as we go. 
We do see an uptick in shows for November and for a little Texas run in March 2022!  Save the dates :)  We might put together a Facebook livestream again this winter, but haven't decided when yet.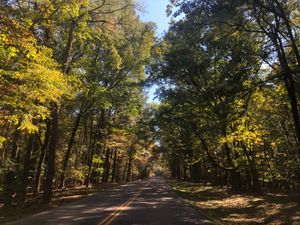 Much love and many thanks to you all. 
As always, in all things, 
BE LOVE!!