Hey friends and family!! 
We've come to the end of another long year, even stranger than the one before.  We hope you all are feeling good as we come into these last weeks of '21.  We're doing well and enjoying life in North Alabama, playing some and pondering lots.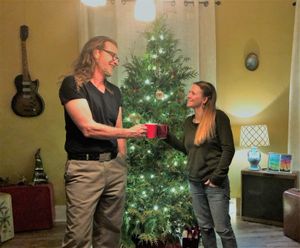 We've just put up our first Christmas tree in our new/old home and feeling nostalgic and sentimental.  We don't often put up a tree, as we're usually on the go and quite busy.  We're relishing these quiet, winter days, though.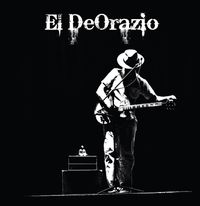 This time of year has a way of asking you to review and reflect on adventures you lived before, and pondering hopes for adventures to come.  On that note, we listened back to the El DeOrazio EP (2013) and realized how good it still sounds, and wondered why haven't we shared it more?  It's not currently on the streaming platforms, but we discovered that you can just download it right to your phone files and listen without having to open one of the music apps!  How convenient?! (win-win, buying it directly from us means you support us 100% vs. .00318% aka streaming) 
The El DeOrazio EP is available to download for $5.  If you're in need of some electric blues, smokin' guitar, and the sounds of a band full of talented New Orleans musicians, this is what you need.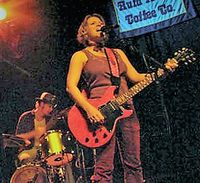 Also in 'old music' reflections, we reviewed back to an unreleased album we made together in the Spring of 2007 in Austin, TX.  In our first musical incarnation together, we were Melissa On The Rocks, aka MOTR, with Matthew on drums!  Fast forward to August '07, we found ourselves as newlyweds in New Orleans, re-configuring our life and shelving the MOTR record to move forward with new adventures.  It's a really fun, energetic time capsule of our early days playing music together.  If you're into PJ Harvey, fast lyrics, and curious how Melissa sounded circa 2007 as a power-pop-punk sprite, this is your jam. Click here! 
In the realm of adventures to come, we do have your Live from the Porch album in the works, and hope to have it released in Spring '22.  We'll be playing some shows in Texas and Louisiana in March 2022 as well!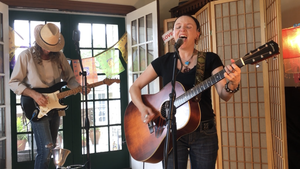 Please take a moment to listen and download these previous releases; we'd love to hear your thoughts on these sounds!  We look forward to sharing more music with you next year. 
Keep well, stay safe and much love!! 
Happy Holidays!! 
Melissa & Matthew DeOrazio 
The Dirty Rain Revelers