What a heck of a month we've had (collectively) since our last newsletter! 
Fires, storms, conventions and more social unrest.  I have no doubt that these times will continue to be a pressurizer, forcing change in various ways, whether we like it or not. 
Gratefully, we side-stepped the double gulf storms, though our hearts ache for the TX-LA regions impacted by the massive Hurricane Laura. 
We've been enjoying our break from social media, and steady in the studio, mixing/editing and reading more.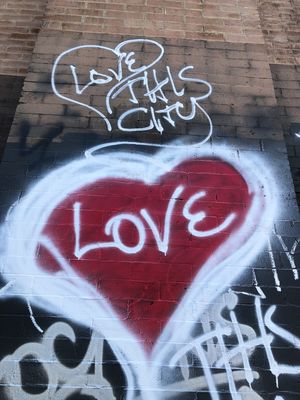 As W.B Yeats wrote in his poem, The Second Coming: 
"Turning and turning in the widening gyre 
The falcon cannot hear the falconer; 
Things fall apart; the centre cannot hold; 
Mere anarchy is loosed upon the world, 
The blood-dimmed tide is loosed, and everywhere 
The ceremony of innocence is drowned; 
The best lack all conviction, while the worst 
Are full of passionate intensity. 
Surely some revelation is at hand." 
I also wanted to share what a fellow musician wrote in her recent newsletter, fitting for the times, whatever perspective you're viewing from: 
"Revolution is a long haul. It needs not just our outrage, but our calm attention. 
It needs us to take naps, moisturize, leave time for the bread to proof. 
It needs us to find the energy to keep working, even when we're bored, and flummoxed, and it isn't an election year. 
Above all, it needs our love: not the splashy romance of a tryst, but the steady tenacity of a marriage. 
If you're tired, sleep. If you're sad, cry. Then have a snack, put on a record, and find a way to love the people of this world. They aren't perfect, but they are all we've got."  Carsie Blanton 
In personal/business-related news:  WE'RE SELLING OUR 2005 HONDA ELEMENT!! 
At 15 years old, she's only got (almost) 99K miles! 
She needs a little TLC, and we need a real tour van with towing capacity. 
If you or someone you know has a love of these unique vehicles, please let us know. 
If you or someone you know is selling a newish-used van (passenger/cargo with towing capacity), please let us know. 
Matthew put the listing on his FB here for quick viewing: 
In local/outdoor performance news.... 
we do have a couple dates coming up where we'll be playing music Live In Person! 
SAT. SEPT. 5TH - 9:30AM-11:30AM - 
CAMELLIA CITY FARMERS MARKET - SLIDELL, LA 
SAT. SEPT. 17TH - 6PM-8PM 
LA DIVINA CAFE - BATON ROUGE, LA 
You be you; put up your sails and let the winds of fate carry you. 
Let go of the worry, let the path unfold, and trust where the heart leads you. 
Much love to you all, 
BE SAFE and BE LOVE! 
xoxo M&M