Hey folks, 
Thanks so much for opening our newsletter and taking a moment to read.  I usually send these out around the beginning of the month, but life-at-large has found us less than a week away from Halloween and then Election Day! 
By now, I hope you've voted early or mailed in your ballot, safe and sound.  If you're voting on Election Day, I bid you much patience and grace as you take the time to stand in line to exercise your civic duty in these ever-important times. 
I mentioned in our last newsletter that we were selling our Honda Element.  Change of plans! 
We're keeping her, as she's a trusty ol' gal and still has a lot of life left.  BUT... 
We sold the Chevy that's been our loyal tour vehicle the last 5+ years and found our tour van, aka DORIS! 
All the stars and details aligned to let us know it was time to make the big decision and LEAP!  Carpe Diem, right?!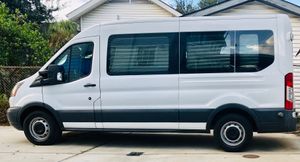 We'll be spending the winter working on making her our happy-home-on-wheels (and working day-work to make it all possible since gigs are few and far between). 
We're hoping by next summer, there will be more opportunity to play music for you all again safely. 
On that note, HAVE SOUND, WILL TRAVEL!  We've had the delight of being invited to play various yard concerts lately as the weather in Louisiana has leveled out to a nice fall temperature.  We're heading up to North Louisiana to play a yard concert on Halloween!! 
If you're looking ahead to spring/summer plans, we plan on traveling again, playing more outdoor events/festivals and yard concerts; if you'd like to bring us to your town, reach out to us.  It's easier than you think.  Just invite some friends over, maybe potluck-style, provide some electricity and space, and we'll bring our sounds and ourselves.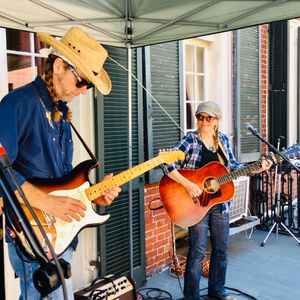 In other porch performance news.... 
THURS. NOV. 5TH - 6PM-8PM 
LA DIVINA CAFE - BATON ROUGE, LA 
SAT. DEC. 12TH  2PM-5PM 
PORCH FEST - COVINGTON, LA 
More info TBA...we'll be playing on someone's porch, along with several other artists playing on other porches, all within a walk-able neighborhood + food trucks and local art! 
Much love to you all, 
BE SAFE and BE LOVE! 
xoxo M&M