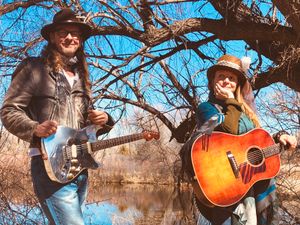 Hey friends, 
We hope you all are doing well and staying healthy out there.  It's a wild world and full of new information daily.  It can be quite overwhelming, and I know you all are having your own unique challenges adjusting to this current wave. 
We're doing our best to stay upbeat and motivated, and limiting our news consumption; We always turn to music to uplift us when we get too caught up in the turbulence. 
And we take turns uplifting each other, because as we're still human, earthly matters can sometimes bring us down. 
We'd love to hear from you and how you're fairing in these stay at home times.  What's making you laugh, how you're spending your time, what's inspiring you about these times, what's been the hardest part of this time. 
We miss the road, but are definitely enjoying the down time to catch up on home-life and dive into our creative wells. 
And we so miss performing for you all!  So we have started two weekly sessions online -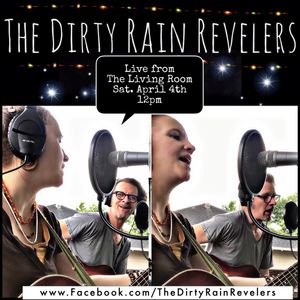 Saturdays at 12pm CST - LIVE FROM THE PORCH 
We'll be streaming live on Facebook! 
If you're not on FB, no worries; we're going to figure out how to share it to YouTube eventually; In the meantime, we do have some new videos posted there from Marfa and Alpine, TX. 
Click to Subscribe to the DRR YouTube channel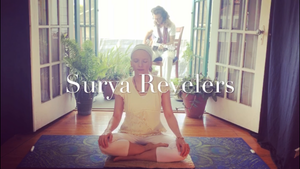 Wednesdays at 9am CST - Yoga and meditation music with our other incarnation, Surya Revelers, also streamed on Facebook; We're also in the process of filming and recording yoga/meditation videos that we can share to our Surya Revelers YouTube.  If you're interested, please subscribe to the channel. 
Another streaming time slot we just picked up - 
Thursday, April 9th at 3:00pm CST 
BAYOU BOOGALOO live-streaming 
https://www.facebook.com/events/160501031840192/

We're hopefully streaming with other venues that we were booked with before as well.  We'll keep you posted here. 
If you're curious how we've been spending our time, a typical day looks like this: 
Morning time: AM beverages; Mr. on guitar looping, and sometimes on Instagram Live from the porch; Mrs. on the yoga mat, moving and meditating. 
Late Morning: Breakfast; begin work on the project of the day; sometimes this is playing/recording music; sometimes filming yoga sessions for Surya Revelers page; or editing videos for the Internets. :) 
Late afternoon: a snack and then some fresh air, either in the neighborhood or one of our various parks (and yes, we're staying socially distant while out in the world!) 
Evening: Mr. continues work on whatever project; Mrs. makes something delicious; and then we RELAX by watching movies or music videos or something funny. 
Other fun things we're pondering: 
We've started a Patreon page (this is the link to us but it's not quite live yet) - 
We'd love to know what kinds of exclusive-access things you'd like to see/hear from us (exclusive meaning that only Patreon subscribers get to enjoy...or get to enjoy in advance). 
Examples include things like bonus content; new music in advance of record releases; special cover tunes; poem photos by Mrs. D; digital bonus tracks; etc.... 
If you're not familiar - Patreon is a membership platform that provides business tools for creators to run a subscription content service. It allows creators and artists to earn a monthly income by providing exclusive rewards and perks to their subscribers.  More about Patreon here 
If you're wondering about other various ways you can contribute to and support our musical offerings: 
*Buy merch 
*Subscribe to our YouTube channel and/or share videos with your friends 
*Listen and share on Apple Music,  Spotify  and Amazon 
*Like our FB page and share with your friends 
By directly donating: 
VENMO 
Thanks so much for being the lovely people that you are!  We're so grateful to be in (virtual) community with you and look forward to sharing more with you soon. 
Until then, STAY HOME, BE SAFE and BE LOVE! 
xoxo M&M 
Melissa and Matthew DeOrazio 
The Dirty Rain Revelers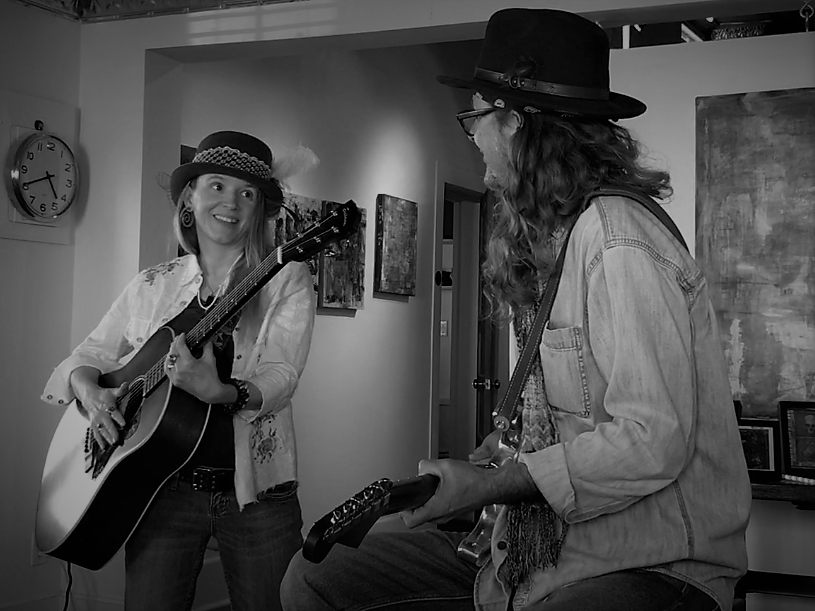 Photo by The DRR - Marfa, TX at the Marfa Open; March 2020