Live from the Porch has been out for nearly two months now!  We'd love to hear your thoughts on the music and we'd also love to know where you're listening to it (i.e. YouTube/Apple Music etc.)  We're always curious how people are finding new music in the digital age. 
We bounce between Apple Music and YouTube, and are subscribed to a variety of music-related websites and/or musician newsletters; we also discover quite a lot of music/new music friends through Instagram. 
We put a handy guide on the front page of our website to where the music can be streamed from.  If it's not listed there, just search The Dirty Rain Revelers, and you'll likely find it. 
We had a really great run on our March tour through Texas and North Louisiana; next up in our travels, we head back to NEW ORLEANS!!  We'll be there May 20-28, with a variety of shows, including a few market gigs on the North Shore! 
SAVE THE DATES New Orleans friends - May 20th at Carnaval Lounge and May 27th at Carrollton Station.  Both are EARLY SETS!  We like the early slots since coming back from pandemic-induced hibernation.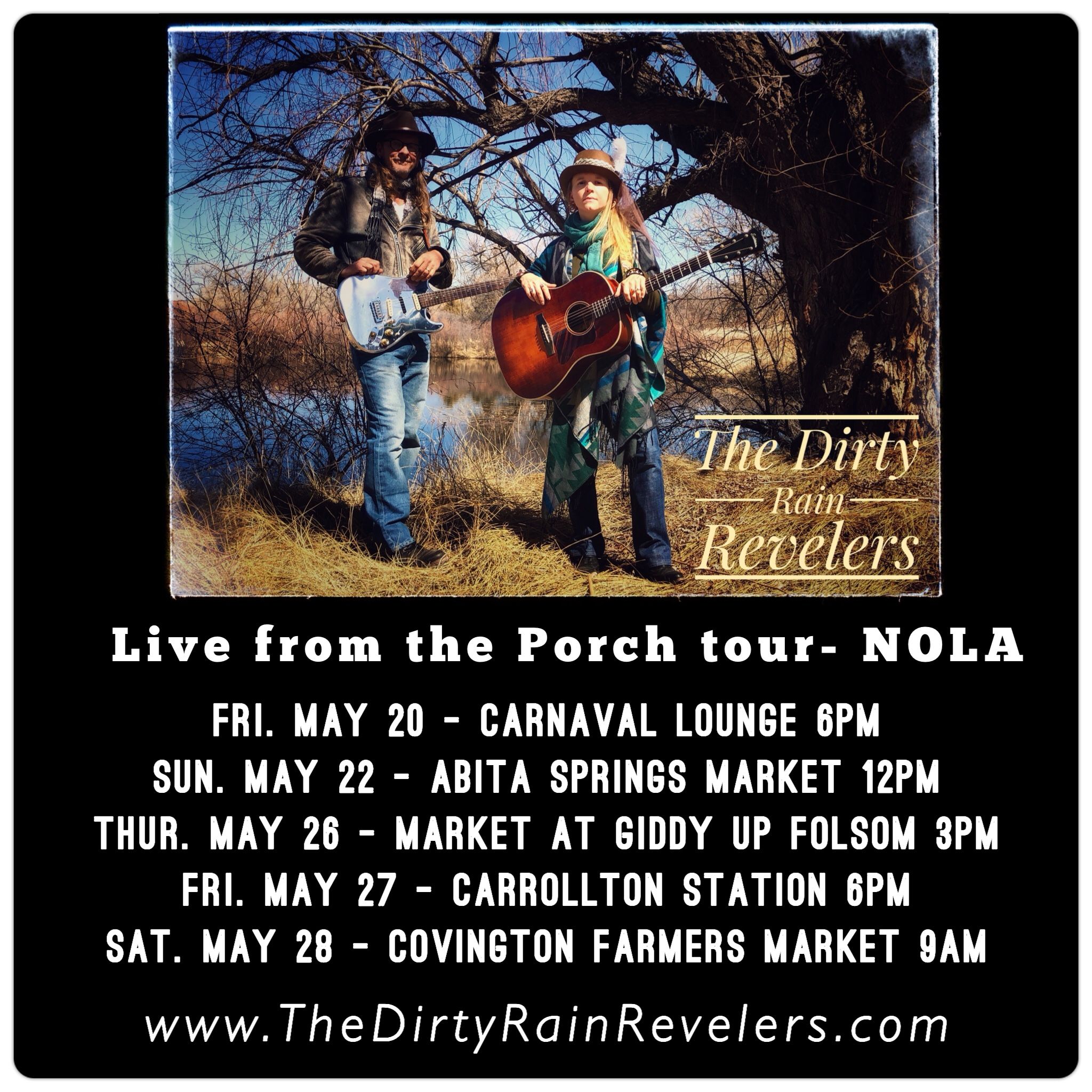 Thanks so much for listening!!  We look forward to seeing y'all SOON!