Our final show for the Music at the Mint series is THIS FRIDAY!!!  LIVESTREAM LINK HERE 7pm-8:30pm central time
What a pleasure it's been to perform in that theater!  We hope you'll join us for the last of the series.  And if you're passing through New Orleans sometime, there are a variety of events and shows that take place in the museum, highly recommended. 
We'll have Nat Lawrence on grand piano and keys, Smitti Supab on bass and Gus Haiko on drums for this show!

We had fun stopping in at WWL TV for the morning show yesterday.  That was our first time stopping by their studios...so cool!  We played 5 song clips and had a brief interview as well to talk about our recent band name change and upcoming Mint show.  Thanks to Stephanie Haiko for taking pics for us!
You can view our performance clips here.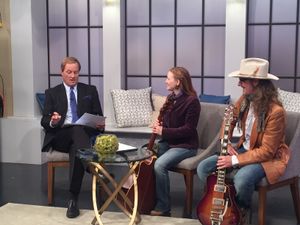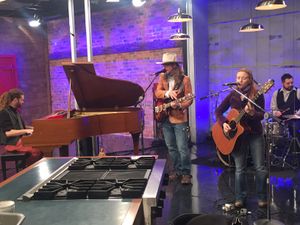 :::UPCOMING SHOWS:::  
Friday's, January 27th - Music at the Mint Series 7pm-8:30pm   
LIVESTREAM LINK HERE 
Thursday, February 2nd 6:30pm - Dyson House Listening Room - Baton Rouge - opening for Ruby & the Rogues! 
Saturday, February 4th -2pm-4pm  Freret Street Market  at Freret and Napoleon Ave.  Arts, Music, Food, Crafts, Pet adoptions!
Sunday, February 5th - 7AM - Rock & Roll Marathon!!! We'll be camped out at the stage located by Superior Grill, St Charles Ave. and Amelia.  This marks our 6th year participating and cheering the amazing marathon runners!
Saturday, February 11th - 1pm Stella Plantation - Gunning for a Cure benefiting Tulane Cancer Center and Prostate Cancer Research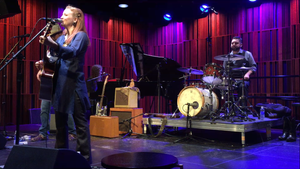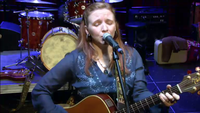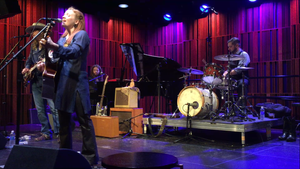 The New Orleans Mint Performing Arts Center is located on the 3rd floor of the Louisiana State Museum's Old US Mint.  The facility incorporates full capabilities for the production, recording and web broadcasting of live music and theatrical performances, lectures, symposia, oral histories, video interviews, and curatorial panels.  
ARCHIVE VIDEO from the Mint - 
JANUARY 6TH 
JANUARY 13TH 
Thanks y'all!!!  
-----------  
Melissa & Matthew DeOrazio  
The Dirty Rain Revelers  
Roots-Rock-Americana  
Instagram  
Facebook