Hey friends,
How are things in your world?  
It seems these newsletters have been few and far between; I hope you don't mind the infrequency.  I'm sure if you're like us, newsletter emails get opened later and/or buried in the inbox.  Time hurtles forward and we just do our best to water the gardens of life, travels, and the work.  
We wanted to pop in and say hello, and let you know about our adventures in the coming months.  
August 3rd, we'll be celebrating Melissa's birthday by hanging out in Nashville with her father, Doug.  We're super excited to enjoy Music City together.  If you know Doug, you know he's a life-long music fan; him and Melissa went to many a festival and concert in her teen years.
For the last two weeks of August, we're making our first-ever tour through Michigan!!  
We'll pass through Indiana on the way to and from, playing in Derby, IN Aug. 18th, and in Ft. Wayne, IN Aug. 30th.  If you have friends in the areas we're headed, please take a moment to share our schedule.  We have a little room left to fit in a house concert or pick up date as well. #HaveSoundWillTravel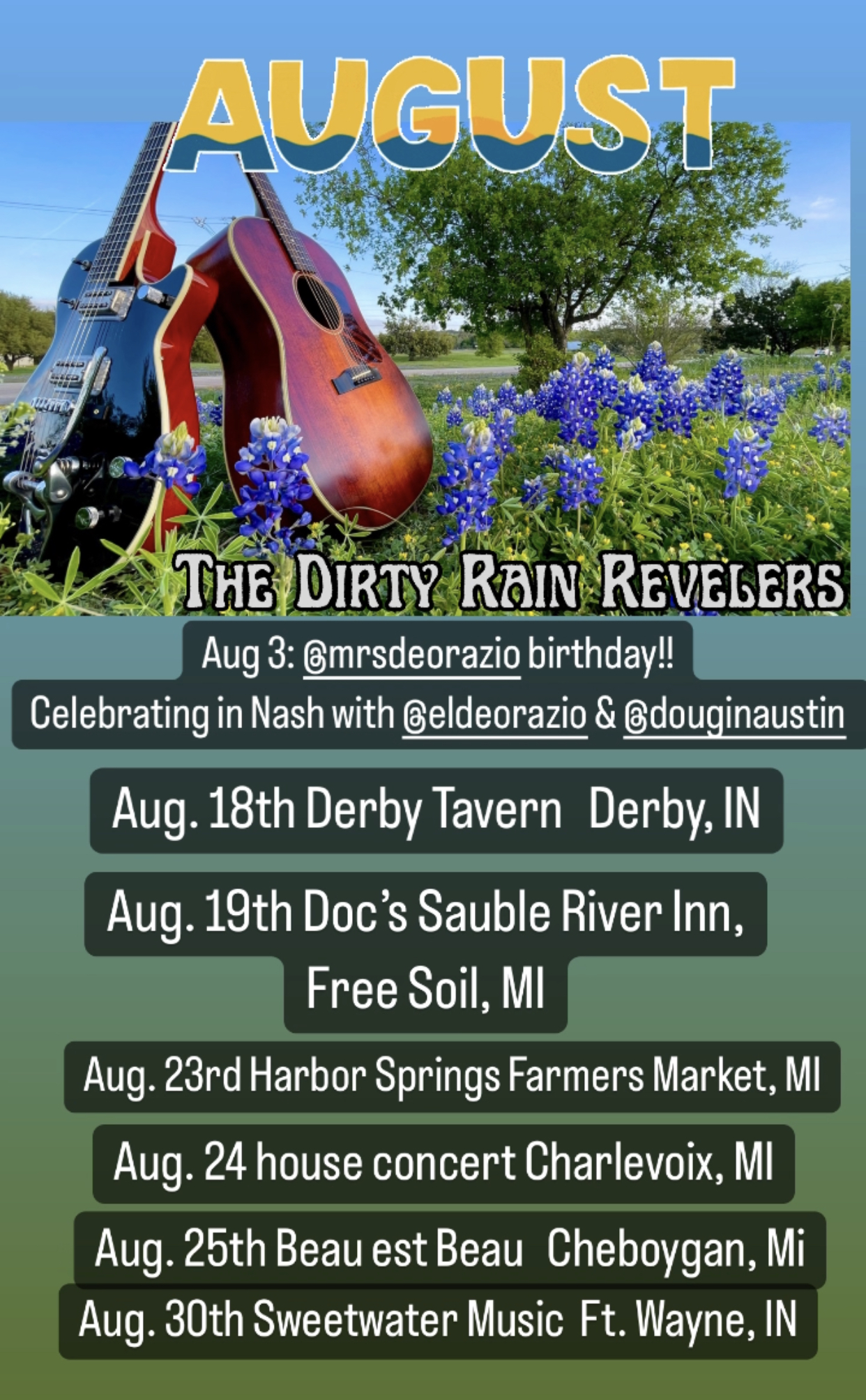 This fall, we'll be back at West Sandy Creek Winery in Richards, TX (Sat. Oct 7th).  If you're ever in the Huntsville, TX area, this place is so wonderful!! They have various critters, including a friendly camel, and they have several gorgeous cabins for your getaway retreat.
Our calendar will quiet down a bit as we get into the autumn-winter months.  We're planning to stay closer to home a bit more in 2024, focusing on local/regional shows. We'll be giving ourselves time to focus on writing a whole new set list, revamping old songs, and recording new music.  We also have a few homeowner projects on our list to tend to.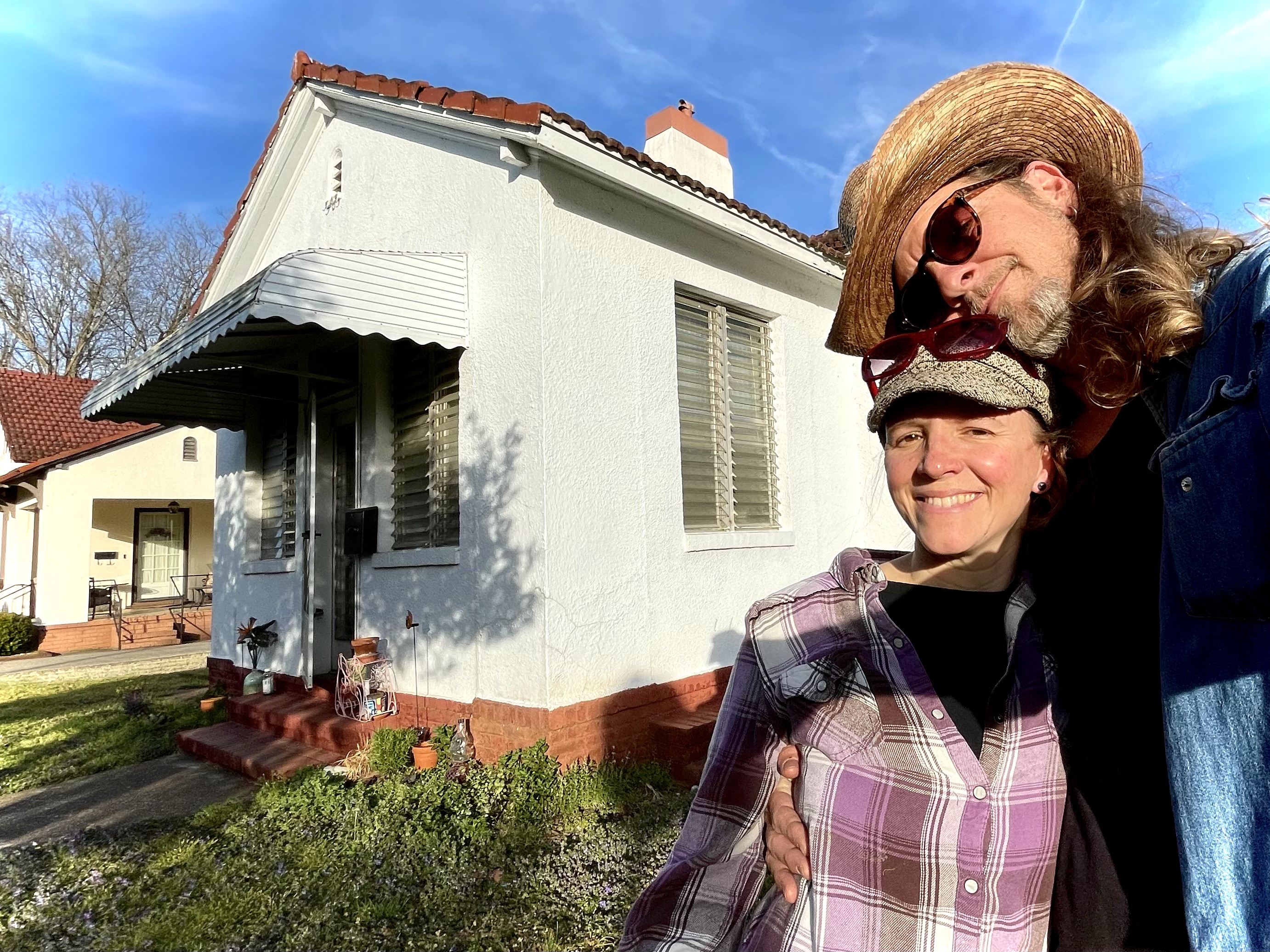 We post regularly to Facebook/Instagram stories, so if you're wondering what we're up to, you can find us there.  We've also been adding more 'shorts' to YouTube (minute or less videos seem to generate more views…21st century attention span). 
Much love, we hope all is well with you and hope to see you somewhere down the road.
Be Safe, Be Kind, Be Love!
xoxo Melissa & Matthew DeOrazio