Did you get to see the episode of NCIS: New Orleans???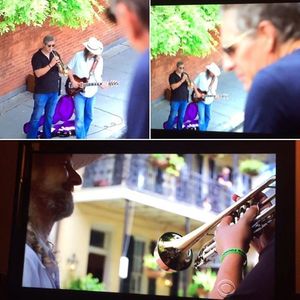 What a treat!  Matthew and Ian had fun being 'on the set' in the French Quarter, and meeting director Rob Morrow.  They performed an instrumental version of our song, I've Seen on the episode.  They show up at about the halfway mark if you're watching the episode later.  We're looking forward to more fun adventures like this :)
Matthew's birthday weekend was a blast, thanks to everyone who helped make it amazing for him!
We set up the tripod to capture video from the birthday show at Siberia, and have edited 2 songs so far from the night. 
I've Seen
, from our
Magnolia album
, and
Jesus in New Orleans
(
Over the Rhine
).
Check it out here...
http://thedirtyrainrevelers.com/band-performances
In other news, Matthew has joined
Instagram
!  He's posting up a storm.  Why?  Because it's fun!  We love taking pictures, and today's technology makes it so easy and instantly shareable. He'll be posting regularly on
Instagram
and his
El DeOrazio facebook
as well.  Even though El DeOrazio as a band is currently on hiatus, his
EP is still for sale
, and he's performing regularly with
Revival
,
The Dirty Rain Revelers
, and
Lips and the Trips
.
:::UPCOMING SHOWS:::
Thursday, November 3rd - 6pm-9pm
at Cafe Negril, 606 Frenchmen St. New Orleans
Saturday, November 5th - 9pm-midnight
at Dmac's, corner of Tulane Ave and Jeff Davis Pkwy
If you haven't been here yet, you don't know what you're missing! 
It's a great neighborhood bar/restaurant, and has a great vibe/sound. 
Friday, November 11th - JUST ADDED! 9:30pm
at Old Point Bar in Algiers Point
We'll have 2 drummers plus keys!  so excited for this super jam!
OLD U.S. MINT RESIDENCY COMING IN JANUARY!!!
Mark your calendars now for this unique opportunity to hear us like you never have before :)
The Dirty Rain Revelers will perform for Music at the Mint on three Fridays in January...
Friday, January 6th, January 13th, and January 27th.
It would mean so much to us....if you make it to one DRR show this year, this is the one to be at!
We will send out another message when tickets go on sale. 
The New Orleans Mint Performing Arts Center is located on the 3rd floor of the Louisiana State Museum's Old US Mint.  The facility incorporates full capabilities for the production, recording and web broadcasting of live music and theatrical performances, lectures, symposia, oral histories, video interviews, and curatorial panels.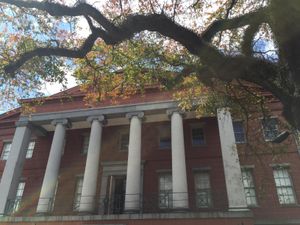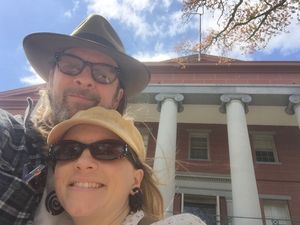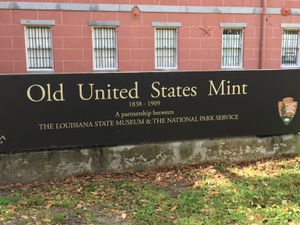 THANKS Y'ALL!!!
----------- 
Melissa & Matthew DeOrazio 
The Dirty Rain Revelers 
Roots-Rock-Americana
Instagram
Facebook