Hey Folks!   
That last month flew by, and as of this writing, it's still summer in New Orleans for at least another week. (92 degrees today!)
Our new time slot on the radio show (102.3FM WHIV) is going well and we're in the midst of the FALL FUND DRIVE for the station; I'm sure you're very familiar with this tune wherever you listen to your Community-Supported Public Radio.
The station is having an open house event this Saturday (tomorrow!) at the station - 2762 Orleans Ave.  Come on by and see the station, meet the DJ's and find out what this station is about (Human Rights and Social Justice!). 
We'll be playing a few tunes with station founder/bass player, Dr. MarkAlain Dery.

In other news, we're working on the Surya Revelers (yoga/mantra) branch of our creative life as well - We've started filming yoga/meditation sessions for an upcoming YouTube channel!  We'll send out the info on that when it's live. 
We're also preparing for our tour through Tennessee and North Carolina, which includes a Yoga/Kirtan workshop at Knoxville Kundalini Yoga Center, and an amazing House Concert in Canton, NC (just outside of Asheville).
Lots of adventures coming up in the coming months, both locally and regionally....if you have friends in Knoxville or Asheville, share the events if you feel inspired to support the journey...the people help make the miles and we're so grateful for the love.
UPCOMING SHOWS: 
Sat 10/5 - 1:30pm: Freret Market   
Freret St at Napoleon, New Orleans, LA 
Sat 10/5 - 4pm: 102.3FM WHIV Open House
2762 Orleans Ave., New Orleans, LA
Mon 10/7 - 10pm: Americana Music Series at Hi Ho Lounge
2239 St. Claude Ave. New Orleans, LA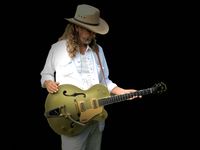 WED. 10/9 - MATTHEW'S BIRTHDAY!!!
all day, everywhere - send him a message, give him a call, subscribe to his channel




Fri 10/11 - 10pm: Old Arabi Bar
6701 N. Peters St. Arabi, LA
Wed. 10/16 - 7pm: Blue Canoe
2006 N. Gloster St. Tupelo, MS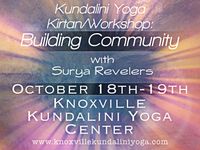 Fri night/Sat morning 10/18-19: Knoxville Kundalini Yoga Center
Building Community - workshop+yoga+kirtan+meditation
Knoxville, TN  More info here



Sat. 10/19 - 6pm: The Oppulent Possum House Concert Series
Far Flung Farm in Canton, NC
We had the pleasure to visit with the fine folks who make this magic last month in our travels. 
Their property and place is magnificent - fruit trees, extensive flower garden, mountain views, lots of trees and bees and hummingbirds, adorable critters...the list goes on.  We're *so* looking forward to this house concert and feel honored to be invited to play.
Thur. 10/24 - 7pm - Portside Lounge    
3000 Dryades, NOLA    
with special guest Bob Rod who will be spinning classic country records before and between sets 
PLUS IT'S OUR ALBUM'S 1ST BIRTHDAY! SPARK!
"Hell and Back" from our last time at Portside
Thur 11/7 - 10pm: Egan's Bar   
1229 University Blvd. Tuscaloosa, AL  
Sun 11/17 9pm: Carnaval Lounge (formerly Siberia) 
2227 St. Claude Ave. New Orleans, LA   
with our friends from Upstate NY, TOUGH OLD BIRD!
"Begin Again Grateful" from our last time at Carnaval
Full listings and show details here  
Thanks so much y'all!!!   
xoxo M&M   
The Dirty Rain Revelers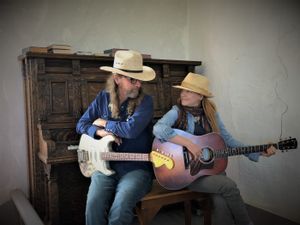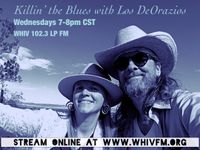 102.3 FM WHIV - Killin' the Blues with Los DeOrazios  - airs at 7pm CST on Wed's - Stream Online
Let's get Social and Build Community together!
Instagram - Like and Repost/Share Stories!
Facebook - Like and Share!
YouTube - Like and Subscribe!